The Sound and the Prey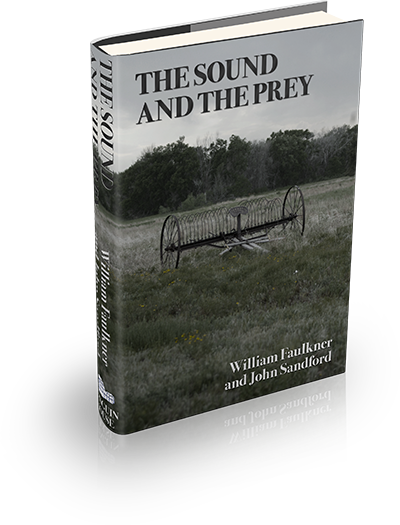 (Click for large version)
Lucas Davenport has left the BCA. He has no badge, and no authority, but he still carries a gun. He knows that whatever comes next, he'll need it.
This time, he'll be lucky to get a shot off; the Compson family seems determined to tear itself apart from the inside. From the sociopathic Jason to the immoral Caddy, the seeds of this family's ruin were planted a long time ago. The more Lucas tries to make sense of it, the more he realizes that there might be nothing that he can do to save them.
But just because the family might not be saved doesn't mean there's nothing worth saving from it. There are still real people at stake, people who have done nothing wrong and who don't deserve the hardship being foisted upon them. And so Lucas attempts to help where he is able, and save what he can, armed with only his wits and his faith. And, of course, his gun.
With the kind of writing that might fill the reader with a profound depression and a weariness at the cruelty of others, it's no wonder that The Jefferson Times says, "While the writing is effective and the story is intriguing, if I never read another book like this it'll be too soon. I'm so depressed now."
April 1, 2016