Lords of Prey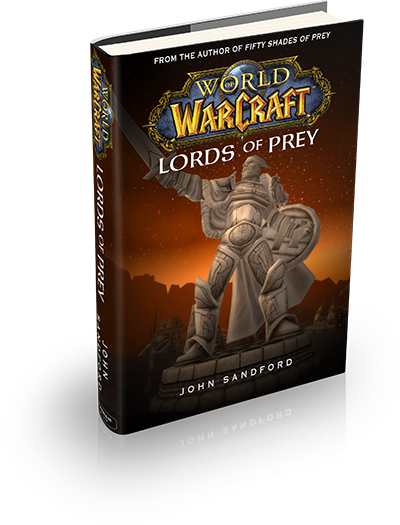 (Click for large version)
"He'll bring you mead, he'll bring you beer, a smiling grin from ear to ear, he's served us all from year to year, we call him Smiling Jim."
James Hyal is broken man, a refugee from the destruction of Theramore, and survivor of a horrific massacre a decade before that. He's lost his family, his home, and now, his city.
Captain Lukas joined the Guard to dispense justice, not to resettle refugees. But there's something about James Hyal that catches his attention. And the more Lukas talks to him, the more he's convinced that his words are more than just the the ravings of a madman. Before Theramore, before the attack that took his family, there's something else. A secret that goes back to the Second War.
But James wasn't involved in the Second War... was he? He's only ever been a bartender... hasn't he? All that Lukas knows is that something is shadowing James, following him, taking the lives of those around him. Slowly, inexorably, moving in for the kill. James claims it's revenge for a decades-old crime, but it's a crime nobody knows anything about.
And unless Lukas can unravel the truth, and figure out what happened all those years ago, he may find himself the next target of... the Wild Hunt.
April 1, 2015