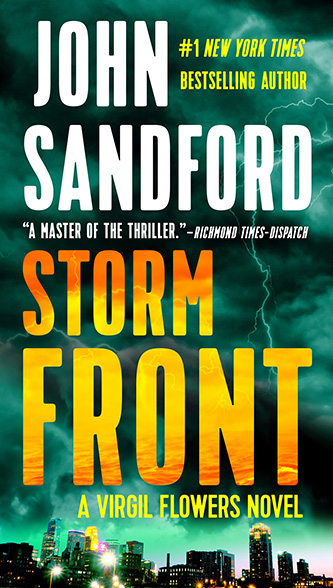 In Israel, a man clutching a backpack searches desperately for a boat. In Minnesota, Virgil Flowers gets a message from Lucas Davenport: You're about to get a visitor. It's an Israeli cop, and she's chasing a man who's smuggled out an extraordinary relic — an ancient inscribed stone revealing startling details about the man known as King Solomon.
Wait a minute, laughs Virgil. Is this one of those mystical movie-plot deals? The secret artifact, the blockbuster revelation, the teams of murderous bad guys? Should I be boning up on my Bible verses? He looks at the investigator. She's not laughing.
As it turns out, there are very bad men chasing the relic, and they don't care who's in the way or what they have to do to get it. "They're crazies," she says.
"What kind of crazies?"
Palestinian crazies, Syrian crazies, Egyptian crazies, maybe a couple of Israeli crazies. Turks. Some Americans, too, I suppose. Maybe the Pope."
Perhaps Virgil should start praying.
Filled with the brilliant plotting and compulsively readable prose that are Sandford's hallmarks, Storm Front is further proof that "John Sandford is at the top of his game" (The Washington Post).
Ordering Information
Hardcover
Audiobook
E-Book