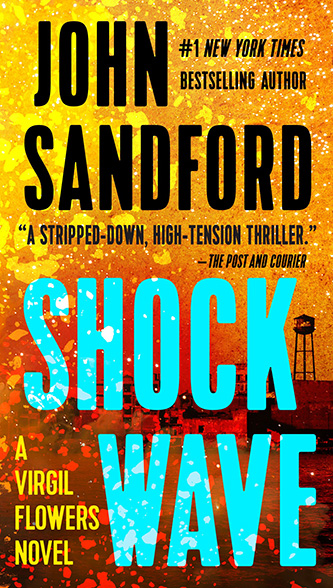 Critics and fans alike have taken Virgil Flowers into their hearts: "Smart, sexy, with a wicked sense of humor, Flowers is fast becoming one of my favorite series characters" (Minneapolis StarTribune); "Flowers works with gruff charm and Spenser-like efficience, a winning combination" (Entertainment Weekly); "Flowers is smart and honest, with a healthy supply of cynicism [in] a thoroughly engaging, suspenseful, satisfying story" (Associated Press).
And Flowers's new case? It's explosive — literally.
Talk about risky business.
The superstore chain PyeMart has its sights set on a Minnesota river town, but two very angry groups want to stop it: local merchants fearing for their businesses, and environmentalists, predicting ecological disaster. The protests don't seem to be slowing the project, though, until someone decides to take matters into his own hands.
The first bomb goes off on the top floor of PyeMart's headquarters. The second one explodes at the construction site itself. The blasts are meant to inflict maximum damage — and they do. Who's behind the bombs, and how far will they go? It's Virgil Flowers's job to find out... before more people get killed.
Filled with the brilliant plotting and compulsively readable prose that are Sandford's hallmarks, Shock Wave is another masterpiece by one of our very best suspense writers.
Ordering Information
Hardcover
Audiobook
E-Book