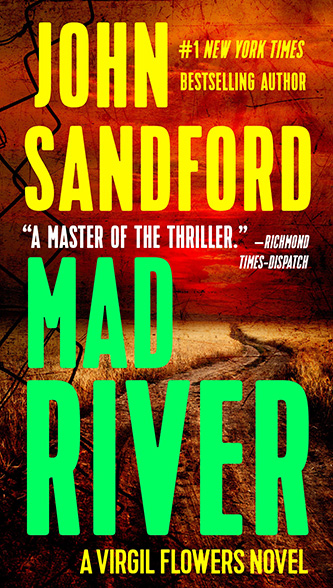 Jimmy Sharp, Becky Welsh, Tom McCall. They were Bonnie and Clyde, they thought, and what's-his-name, the sidekick. Three teenagers with dead-end lives, and chips on their shoulders, and guns.
The first person they killed was a girl, during a robbery. The second was a man whose car they needed. The third and fourth, well, those were personal. Then, hell, why not keep on going?
As their crime spree cuts a swath through rural Minnesota, Bureau of Criminal Apprehension investigator Virgil Flowers joins the growing army of cops trying to run them down. But something doesn't feel quite right to him about the whole thing. The kids, the victims, the people chasing them — something's off.
Virgil just hopes he can figure out what before too many more people die. But even he can't realize what's about to happen next.
Filled with brilliant plotting and compulsively readable prose that are Sandford's hallmarks, Mad River is another masterpiece by one of our very best suspense writers.
Ordering Information
Hardcover
Audiobook
E-Book